Hello everyone, and happy kickoff!
Here is an introduction to a tool that I've developed for maintaining documentation of your electrical system. This has been used for the past 3 years by my teams and we've really liked it.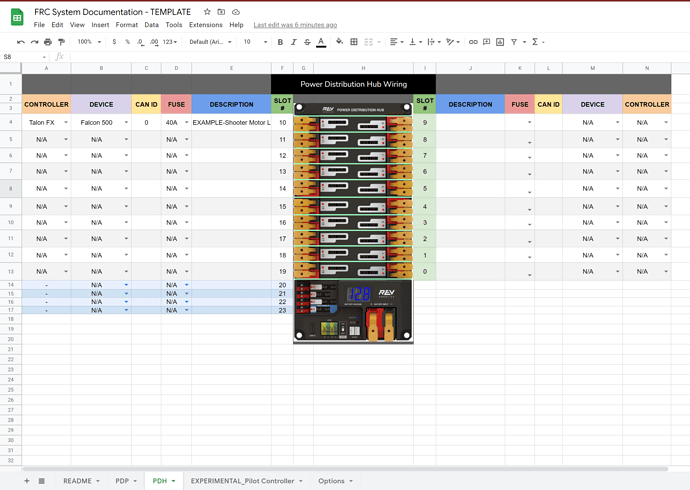 This document can be used to help your team document your embedded system, aka what things are plugged in, where are they, and what CAN ID did you give them? We primarily use it to make sure the electrical and programming students are on the same page throughout the design cycle. Most fields have dropdowns where you can select what device/controller/fuse is in that slot.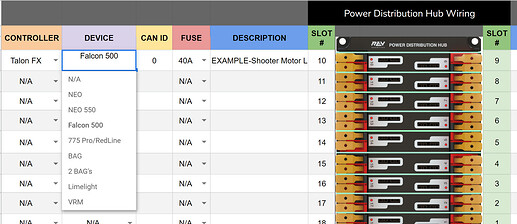 You can configure what options are in the dropdown using the 'Options' sheet as well, configure for what devices your team uses!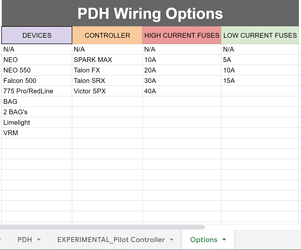 There are different versions for the PDP and the PDH, feel free to remove/hide whichever you don't need. There's also a sheet that can be used to document control schemes on controllers, I plan on developing that a bit more for 2023 but you may find it helpful.
Best of luck teams!