FUNs discussion show FRC Round Up will be live on Tuesday 8pm Eastern at https://twitch.tv/firstupdatesnow
Topics for the evening:
FRC Headlines - Interesting headlines in FRC that you may have missed or want to elaborate on.
CTRE - Release of Phoenix Tuner X and Phoenix Pro including software licensing - What does the future look like for products?
YPP and Reporting - Recent events and advice from FIRST. Disclosure: We do not plan on bringing up specific content pieces in regards to individuals especially on screen, but will make mention that these do exist and where to read them.
IFI/VEXpro Culture and quality discussion, Team IFI and other FRC team boycotts.
EiC note: This is going to be a show that we know may bring a lot of emotion and could be potentially triggering for some users. We will have the mature filter turned on for the live stream and possibly for the YT archive. These are difficult topics but I feel it is important to bring to another medium for those to engage and discuss with.
Part 1 of FRC Round Up Ep 13 is on YouTube and contains mostly our original stories and FRC headlines including WFFA updates, Game Manual changes for 2023 and discussion on the CTRE Phoenix system and the future of component paywalls. https://youtu.be/piDblRXrW5w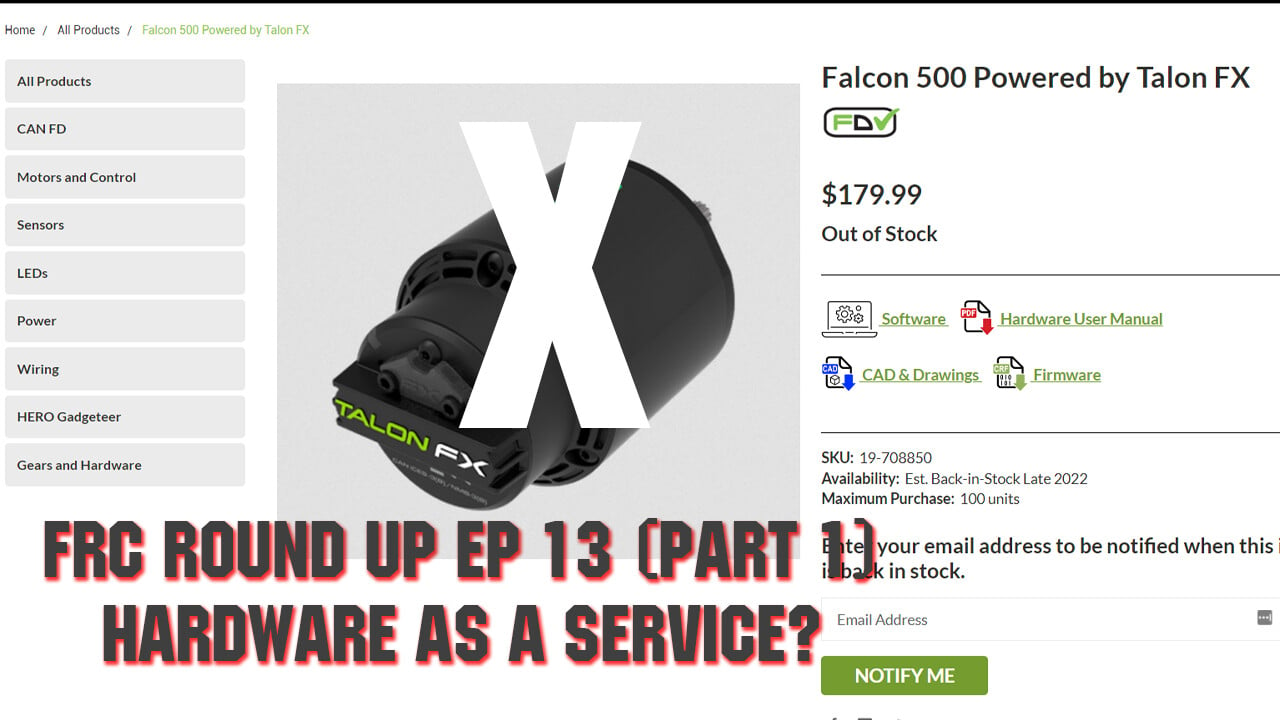 Part 2 of our show is up https://youtu.be/KtxOU9DRjT8 . Chapters/timecodes added to this for better navigation.
Part 2 of FRC Round Up Ep 13 informs of the harrowing stories told by members of our community of alleged Youth Protection violations and provides resources for those in need and for those who wish to be informed. We also dive into what seems to be the beginning of the decline of IFI/VEXpro from their quality control issues, their alleged toxic workplace culture and uninvolved response to the community leading to most Team IFI teams and dozens of other FRC teams boycotting IFI/VEXpro.