This year was one of our best robots to date. Below are some of the robot and season highlights for 2019 Destination Deep Space.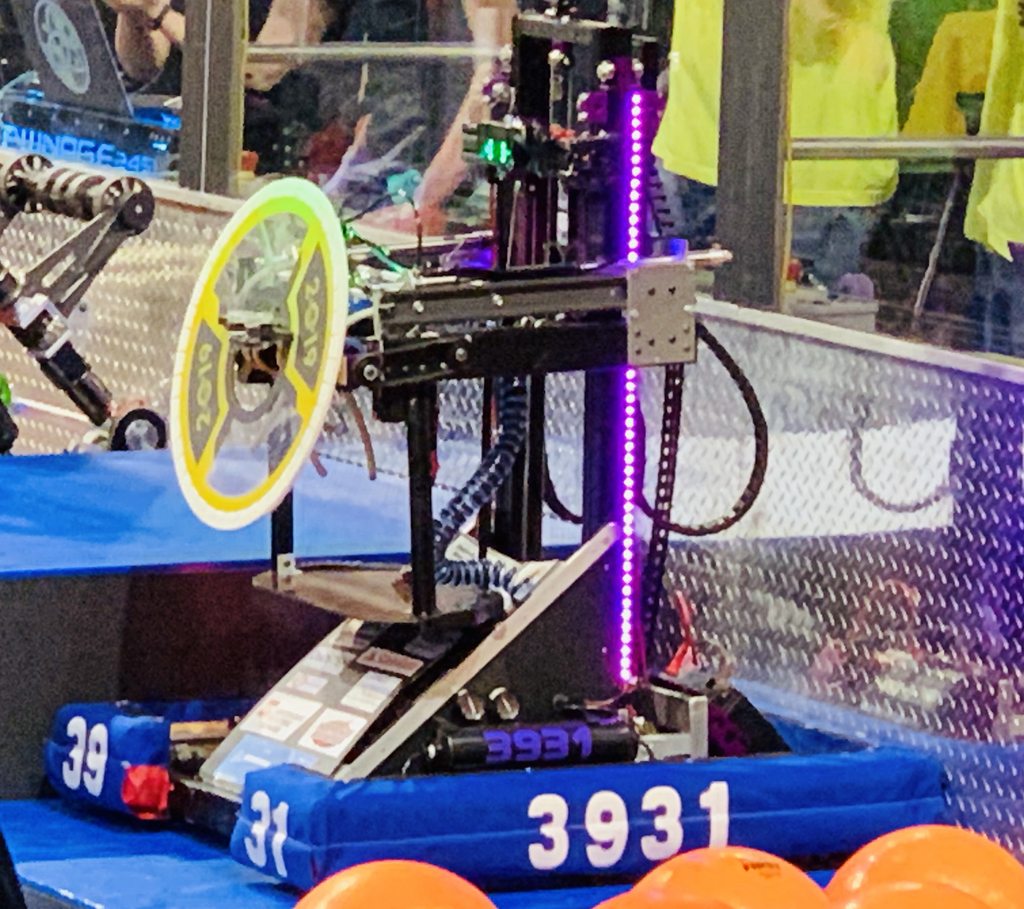 Features:
Drivetrain: 6WCD "Dually" Layout
Mechanisms: Elevator, Hatch Manipulator, Cargo Manipulator, Hab L2/L3 Climber
Unique Features:
The Dually wheel layout allowed us to be maneuverable but also have good traction to combat defense.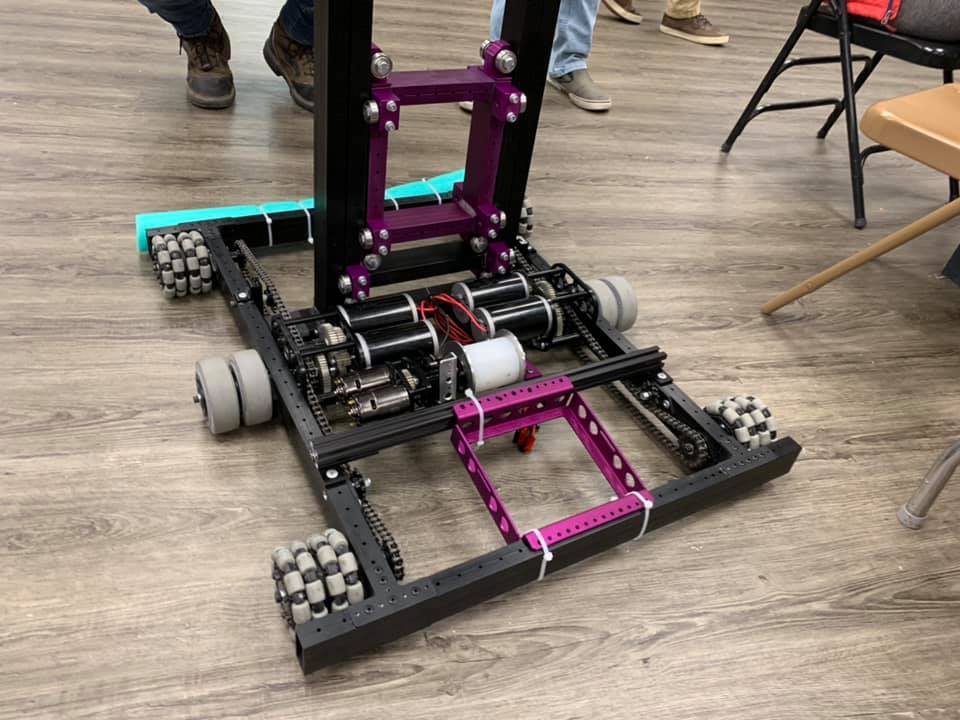 Cargo Intake "Flingers" allowed us to take the bounce out of the cargo ball and suck into the robot quickly. Touch it, Own it, even when bouncing.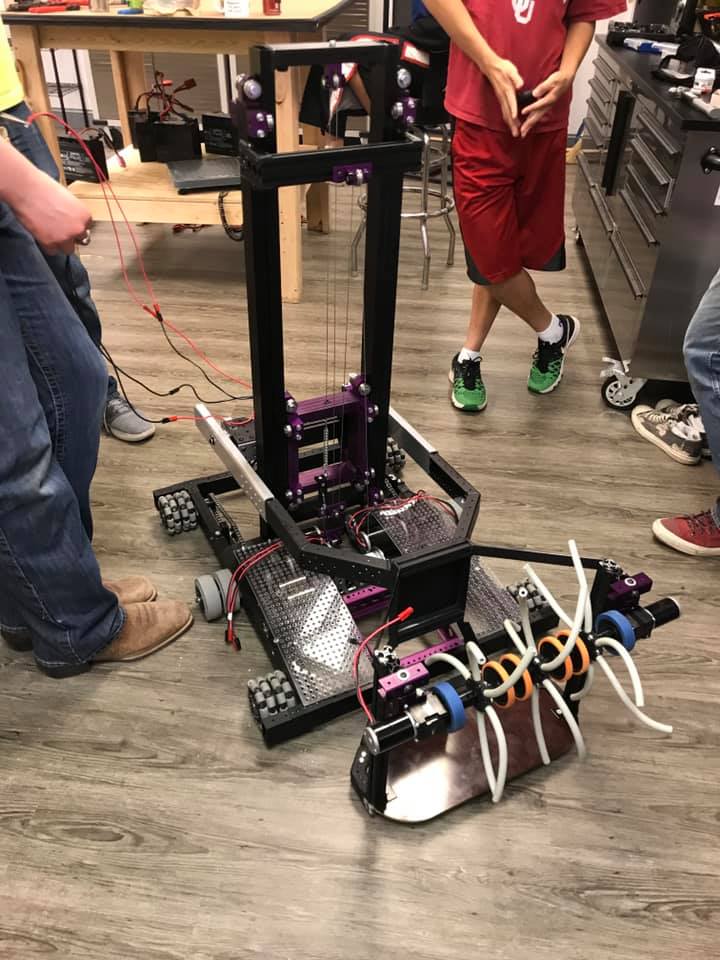 Oklahoma Regional: Ranked 55th, No Playoff Appearance
Central Missouri: Captain of 4th Seed Alliance, Regional Finalist, Excellence in Engineering Award Winner, Wildcard
Carver Field, Houston Championship: Ranked 23rd, 3rd Pick by 4th Seed
Changes between OK and Central Missouri:
Changed from Velcro Hatch Manipulator to Claw Hatch Manipulator
Added L2 and L3 Climber by re-gearing the elevator and integrating a jack system that engaged with the elevator during the endgame
Changed from rotational full length arm to a pneumatically controlled in/out arm
2019 Highlight Video