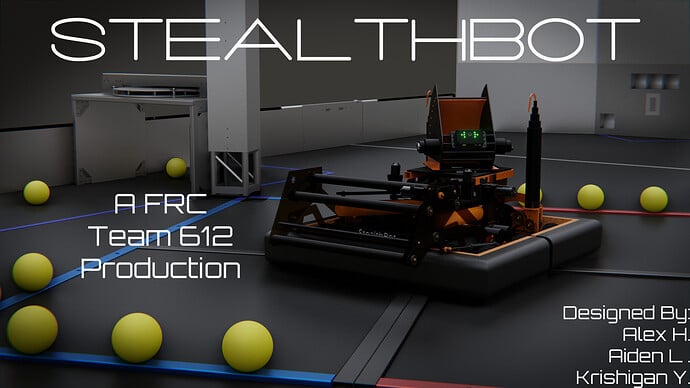 We are proud to unveil our 2020 off-season project, StealthBot!
StealthBot is a project from several members on FRC Team 612, including myself, @ablfish612, and @EAGLIN, to design an 'ideal' robot to compete in the 2020/2021 game Infinite Recharge. It is designed optimally to fit our team's desired play style, fabrication limits, and goals.
We designed StealthBot using OnShape, and rendered it using Fusion360 and Blender. Check out the video we made for it below!
We made a technical binder showcasing some of our design decisions and reasoning.
StealthBot Tech Binder V2.pdf (1.7 MB)
This was a very fun project for us to do during quarantine, and it taught us a lot about robot design, collaboration, CAD, rendering, and video editing. Wishing you all a successful 2021 season!