Hi All,
I am a new programming mentor. I know c++, but not gradle. Our build works on all of our laptops except mine. Mine was working until about a month ago. (I have no idea what changed).
I now consistently get a link error that the frcUserProgram executable exists. I have deleted the entire contents of the build directory & retried with the same results. When I look at the build/tmp/compile & link logs for both debug and release output.txt everything says successful. My object files, executables have the correct build time.
I suspect a gradle race condition on writing/renaming the executable files, but I don't know gradle well enough debug or confirm this or even how to begin to fix this problem or what to check. I would greatly appreciate any advice/help/thoughts you all may have to help me resolve.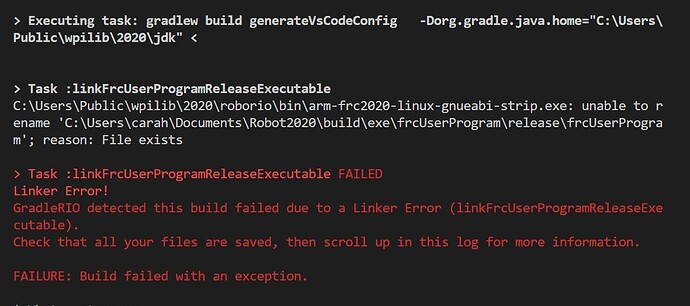 Thanks in advance!