Hey Friends with Robots!
Let's have some fun!
Please join me and many friends in the FIRST community to the Friends with Robots Kickoff Special. This livestreamed event will take place on Saturday, January 2nd (time to be determined). We will be on Twitch, so that will add another layer of fun.
Consider this a casting call. This is your chance to be creative and show off your wonderful talents. You can put together a skit, tell historic FIRST stories, or share another talent that your fellow FIRSTers may enjoy.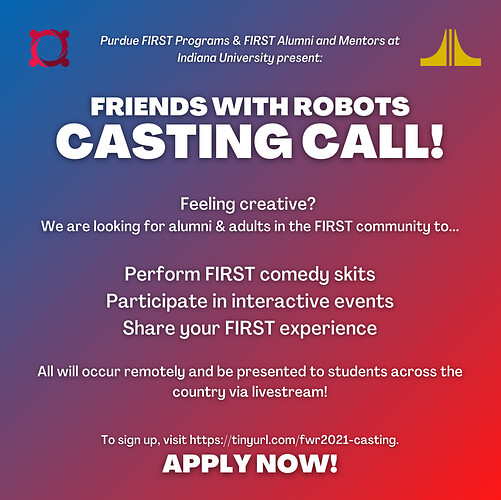 Sincerely,
Andy B.