Hi there, desperately needing help. We are on our 3rd fried PCM. Right now our cirtuit is the most basic: compressor, two tanks, one two state solenoid valve and one actuator. A chip in the center of the PCM keeps getting fried.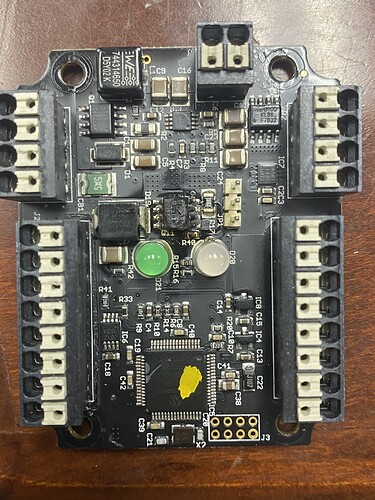 This happens when we are activating the solenoids. compressor starts charging properly and then this happens.
Any idea what might be going on? Why would this fry this way rather than protecting itself somehow?