I forgot to mention. Ours is 37.5 pounds.
22.2 lbs.
https://g9hgxa.bn1.livefilestore.com/y1pxraZDN8nBE--tvhvGxkfX8clYA6eLefOuESYu0zj7dCxUYu3gLHGiiRZjVEczQbNt7E7Sawa3kqXLRJkIcYdlsDWqMvvENRO/WP_000685.jpg?psid=1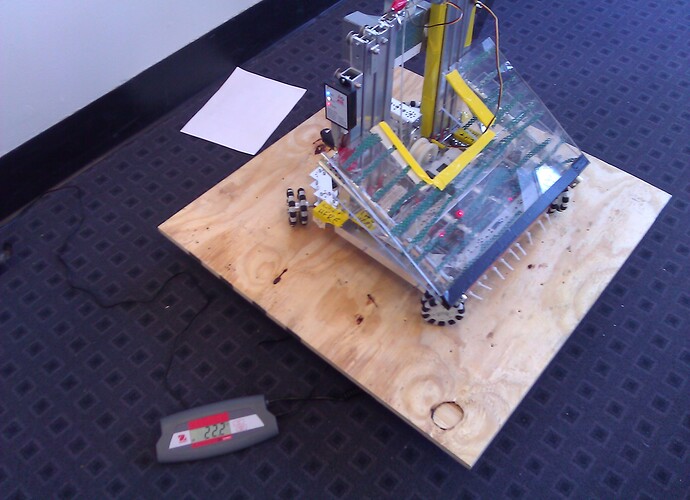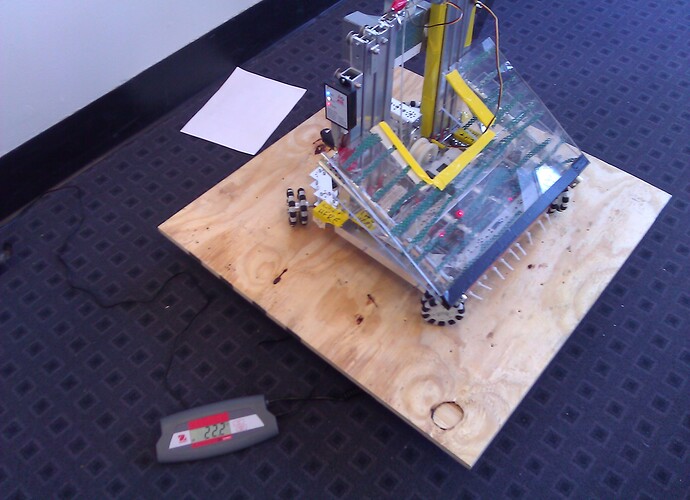 One of the teams at my school's robot weighs 45 pounds
A team in Florida was 78 lbs. Let that sink in a little bit.
It's a good thing the new custom gearbox I made is rated to 90 pounds. Still. That's just excessive.
Our robot, Chuck, is tipping the scales at 37 pounds. We're not looking forward to hauling him from Canada to St. Louis! :yikes:


Did they advance to World's?
I wouldn't know without asking Mannie, but I was told that Masquerade weighed that much or more…
Our robot.
Global Force 3864 (G-Force)