This past CADathon, team pp wanted to have a bottom roller in order to ensure that no footballs would get sucked under the robot. However, we soon came to realize how terribly this type of intake packages, and I was forced to severely cut the height of our indexer to avoid this interference.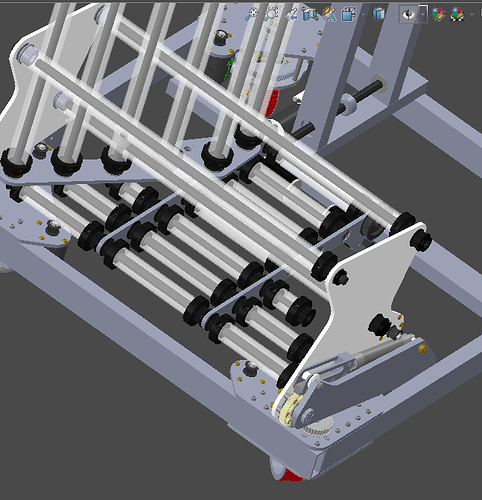 Previously, all my intakes have been made out of 1/4" polycarb and deployed via pneumatics. I wanted to get design experience with a different style of intake, so I chose to use a falcon to deploy my 1/4" pocketed aluminum intake plates.
All of these design choices lead me to create this intake.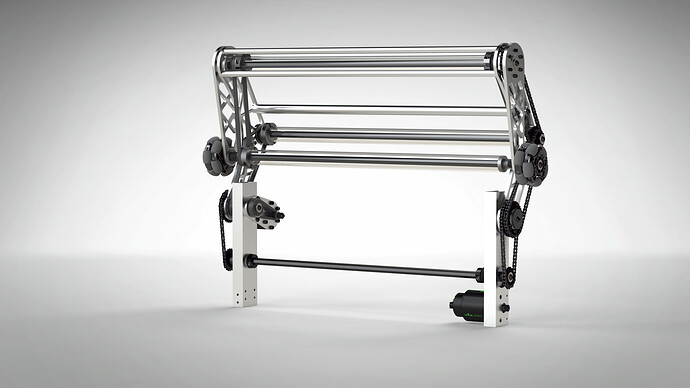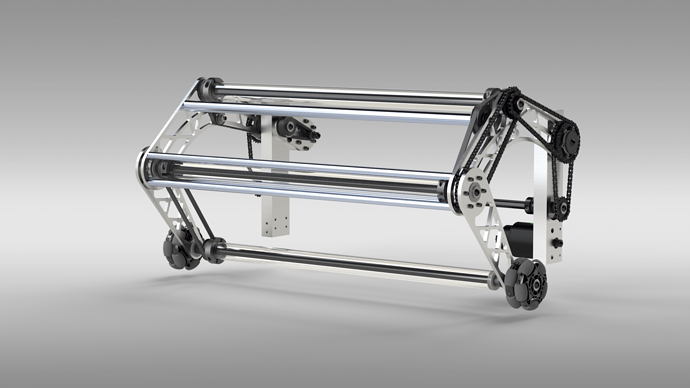 Any critiques regarding the render or design would be greatly appreciated.
edit: just noticed that the 2 of the standoffs are forming a cage around the leading roller. I will be removing those standoffs.