It would have probably been better for me to wait a little before posting this to make sure I organize my thoughts and what I want to say, but I feel like those kind of things need to get addressed as soon as possible for them to get the attention they deserve.
The situation at the end of the match was like so:
Alliance 1 had 5 super charged nodes, while our alliance had 8 with an expected final score of 214-212, when the scores were shown we were all shocked to see our score drop to 183 points with no announcement of the justification being made for everyone to understand the situation, the head ref did come to talk to our alliance and explained the situation - saying 2 of our super charged cubes got weirdly wedged together between the 2 node separating legs slightly levitating off the carpet and that after thorough deliberation with the highest officiating authority at the event, and according to the way update 21 was written those 2 cube are therefore uncounted, making our grid be considered unfilled and taking away 31 points from our alliance's score: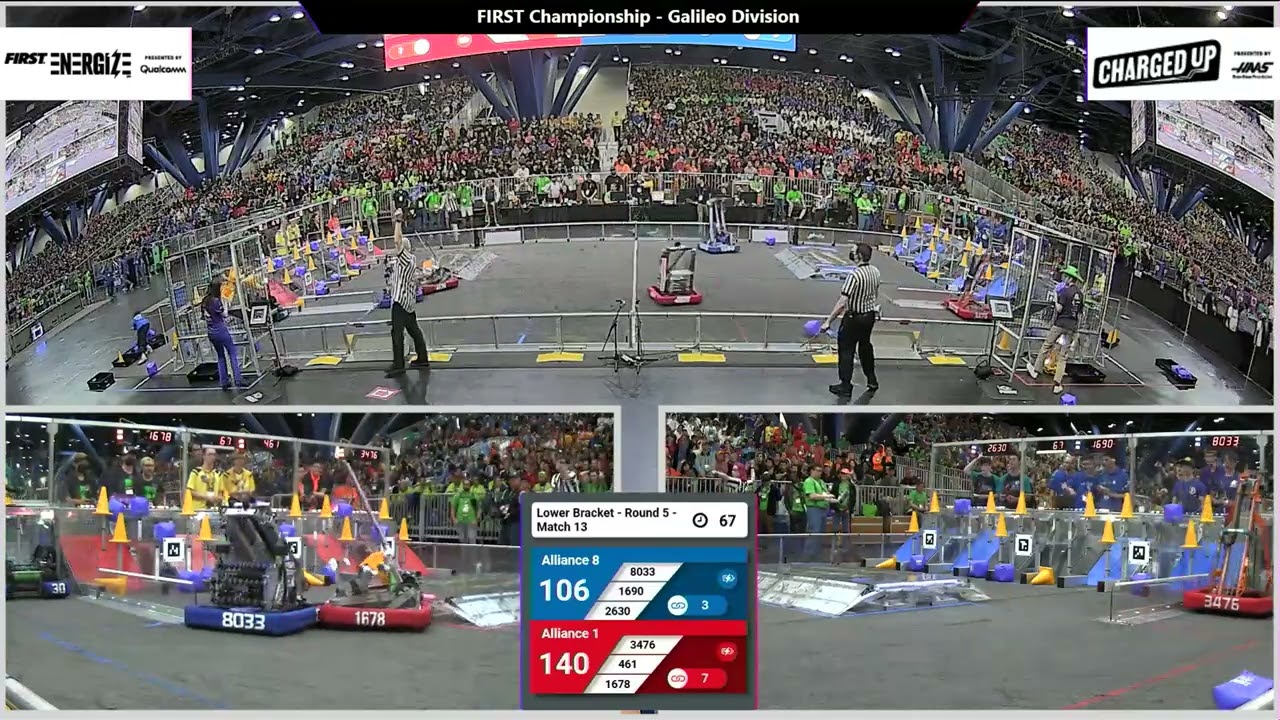 The head ref also noted that this situation was something FIRST never accounted for and that it makes zero sense for those cubes not to be counted.
In my eyes, if you admit to having a situation happen that you hadn't accounted for in the rules, the least that should be done is for the match to be replayed with both alliances now being aware of that specific anomaly and the way it's being officiated.
Our team is gutted and we're feeling cheated by FIRST, if this competition has anything to do with sports, FIRST needs to take accountability when making such ruling mishaps and have a way to deal with them mid-season/competition, however hard it might be.
I don't want to take anything away from alliance #1 - congratulations for winning the division and going on to represent the Galileo field. I also don't blame the ref, but in my eyes our alliance never got eliminated from the competition but was cheated out of it by FIRST!
Coming from a team that lost Einstein finals on a tied match, that's the stupidest way we ever got booted out of the championship event.
Here's a photo of the aforementioned node: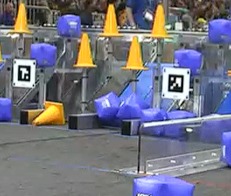 On the other hand, I want to thank 7197 for believing in us, picking us to join the #8 alliance when it started to feel like nobody saw the value in our robot and specifically it's cube shooting. Along with 8033 and 2630 we managed to form what I believe was one of the 3 best alliances at the event, that would have possibly gone all the way if it wasn't for a super unlogical game rule.
See you all next year - hopefully with a game that's giving teams the credit they deserve and not requiring a last minute rule change for it to not get over saturated and boring by the time championships roll by (not that I'm against it, the update itself was super justified and done almost perfectly in my eyes).
Tom - Orbit #1690's head coach