Hi all,
Since many teams don't have a "Robot Reveal" to do, I thought it would be fun to have a thread to share out your team's Game Design Challenge! Please share your own underneath ours.
Team 3324 is proud to announce - FIRST Robo Rescue!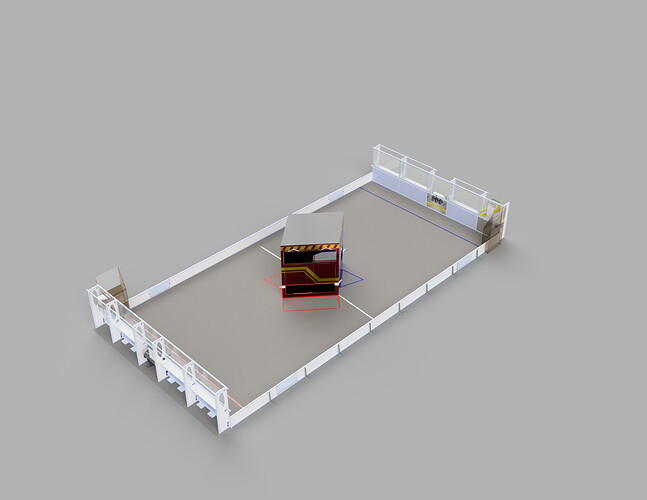 Definitions:
Thermal Camera - 36" diameter Hula Hoops
Components - 11" Diameter Skeletal balls - think O-Balls or a flexible, solid, expanded Hoberman Sphere
Upload Cable - Chain with a loop on the end. The loop can be replaced with alliance specific attachments for endgame (think changing out the climbing rope like Steamworks)
General Overview - In the game Robo Rescue, teams work with their alliance to finish assembling Smoke Jumper! Smoke Jumper is a fire-fighting robot that needs to be finished so it can help combat wildfires. Teams add components and thermal cameras to assemble Smoke Jumper before racing to upload the code. Teams score points by shooting components into the high or low goal. Thermal Cameras hang on hoops over the goals. Teams can also hang thermal cameras (hula hoops) from hooks above the high and low goals. Each hanging camera increases the value of a component by 3 points.
For endgame, teams race to connect their upload cable (chain) from the alliance wall to 3 low hooks on Smoke Jumper. Teams can use the standard attachment at the end of the chain, OR they can use their own.
Unique features:
Components are re-introduced to the field after scoring on the OPPOSITE side in which you score - underneath the high port on the opponent's side.
Thermal cameras serve as score increasers - each thermal camera hanging increases the value of your scored components (high port: 3, 6, or 9 points for 0, 1, or 2 thermal cameras hanging)
Thermal cameras can be knocked off by your own alliance easily. Teams can design to prioritize accuracy (hanging cameras and scoring through them) or volume (ignoring the cameras, but scoring a lot)
combines "pick and place" games with "shooting" games
The team is happy to answer any questions you may have!