I've done some work sourcing a supplier for custom-made 36" 20DP 14.5PA aluminum racks for FRC use. I started looking for these because most COTS racks are A, steel; B, over $60US per foot; and C, solid, requiring teams to manually mill and tap mounting solutions.
I'm looking at three options: solid rack, rack with side holes, rack with side holes and tapped bottom holes. Prices look like they would be $30, $40, $50 respectively, plus shipping. The distance from the side holes to the pitch line is 0.25" and the overall pitch height is 0.5". Face width of 0.5". Holes are placed every inch and appear to be consistent between racks, meaning you could stack multiple racks next to each other with no issue. Total weight is 0.82lbs, compared to roughly 2.5lbs for a steel rack.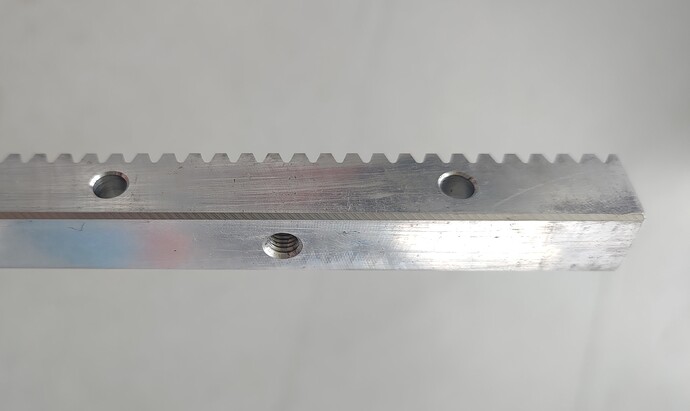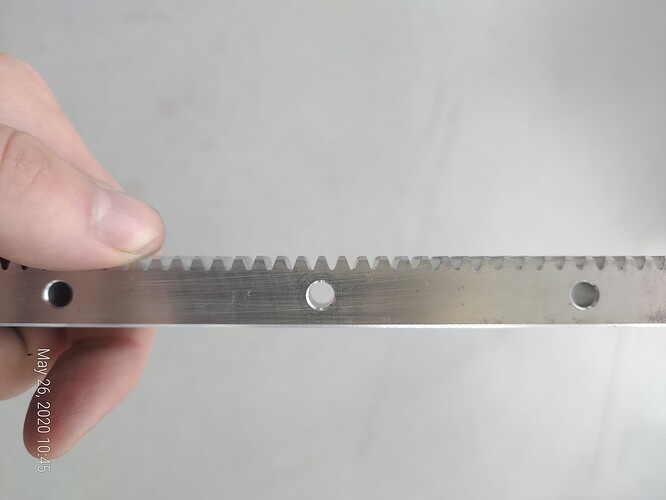 Would any teams be interested in something like this? I could look into setting up a vendor to satisfy BOM rules.