I have very similar issues described in this unresolved thread when trying to make our differential drive follow a trajectory. Namely: the robot is shuddering a lot when trying to follow the trajectory, and doing so, of course, it does not track well.
Interestingly, I can even reproduce this issue in simulation, which baffles me, since simulation is using the same gains given to the trajectory generator!
Here is the result when trying to follow a path in the simulation, after disabling both the Ramsete and the PID controllers. The chassis is not following the reference at all!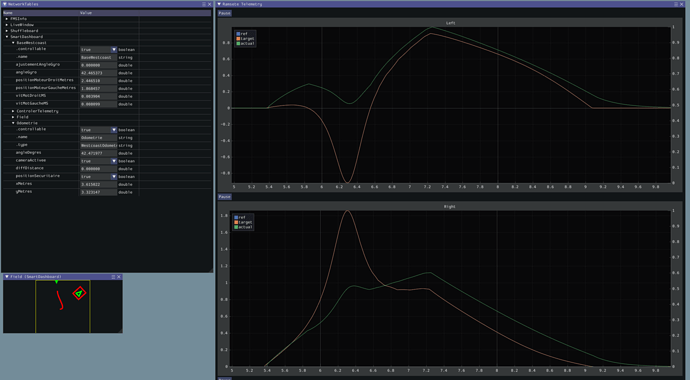 What I have done so far:
Full code here. Main classes involved in path following: PathFollowing, WestcoastOdometry, and ChassisId.
I would appreciate a lot any guidance on what to check next