AndyMark has the Goats from 2015 back in stock, if you missed out the first time.
Hopefully no one loses one of their goats again. Fear not, 48 has experience in rescuing lost andymark goats.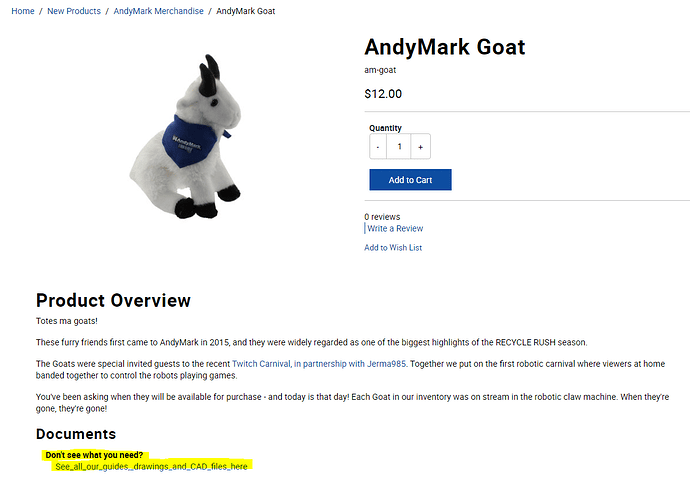 I find the lack of CAD disappointing, smh. ¿¡¿¡How am I supposed to integrate the Goat into my robot designs!?!?
When they introduced the goat, one the game pieces was a tote.
Now again we have goats, one of the game pieces floats: BB8's instrument cluster.
Gotta love third angle projection.
We'll be happy with an .obj
Someone get this thing scanned ASAP
Social media may have burned me out and driven me from Indiana, but I'm glad it was around that day.
Is a goat considered a "major mechanism"?
If the game involves chewing the field carpet, yes.
This thread made me impulse buy the goat, thanks, guys. Better be soft or I'm gonna be furious.
This topic was automatically closed 365 days after the last reply. New replies are no longer allowed.