Hello CD community,
FRC 5026 would like to introduce a handheld motor driver which adapts a Milwaukee M12 battery to 12V + PWM output, perfect for plugging into Falcon 500 motors. We've used this over the past season to prototype mechanisms with 1 or 2 motors for intakes, outtakes, conveyers, and more! This is only one way to slice it, of course, and we've picked the parts to be accessible to quick freehand soldering. Please feel free to reach out with questions and comments.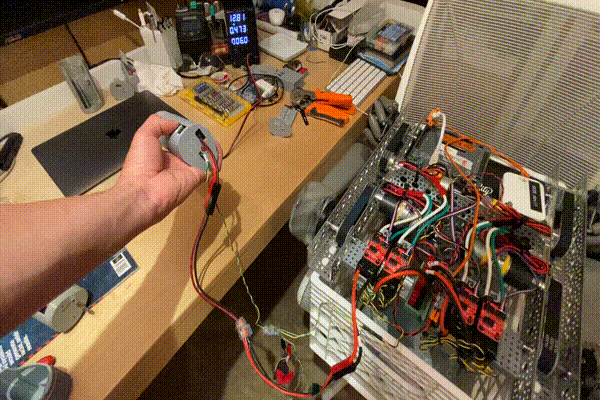 Shown here is powering and controlling a DC Motor + TalonSRX (what was on hand today) via PWM signal.
Please use appropriate caution regarding PWM controllers and lithium batteries if you build this!
Teensy Slider PWM for Falcon.pdf (3.4 MB)
Teensy Slider PWM for Falcon STLs R4.zip (2.1 MB)