Hello all!
It looks like many teams are not going to be able to meet in person this year so I was wondering what yall will be doing to try to keep some sort of hands on learning, especially for incoming freshmen and other new members. We have one project ready (see below), but are looking for more ideas!
Manufacturing and Assembly Project:
Traditionally the first experiences of new team members are lectures given by mentors and upperclassmen trying to get them up to speed with robotics. We have found that this is not necessarily the best first impression to give as we have not been able to keep as high of a retention rate as we would like. Instead, we wanted to transition to hands on learning as their first team experience. As freshmen and other new team members are not as acquainted with robotics as the rest of the team, they most often produce and assemble parts designed by the rest of the team. This is what their project focuses on.
The idea is that post-corona they will learn to manufacture all of the parts and then assemble it into a working gearbox. Luckily this project is extremely flexible. During corona, parts will be manufactured in the shop by leadership and then sent home in kits with all necessary hand tools to all new team members, who will be guided by leadership in zoom meetings to assemble it. After they are able to complete their project they will begin their orientation with CAD, first learning how to design a gearbox like the one they just assembled. Hopefully, as they continue to learn how to design parts, leadership will be able to produce them and send them home with students to be assembled. Ultimately, we hope that this primary hands on learning will help them to get up to speed faster and remain interested in robotics throughout their high school career.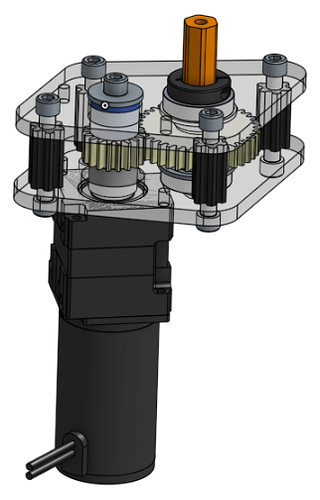 Outline: 6672 M&A Training Project Outline .pdf (1.9 MB)
CAD link: Onshape
BOM: BOM for M&A - Google Sheets
What are y'all's teams doing for training this fall? I would love more ideas!
John Rehagen
6672 Team Captain