will the vods for this event be put up on youtube at some point?
I'm not sure, but this is by far the most competitive event we will be in this year. There are a lot of good teams here. Playoffs are going to be insane.
I dont think 359 was at Israel dcmp.
Honestly you never know with Glenn, one week he's in Canada then Socal the next. If you told me he was at Israel dcmp I wouldn't think twice.
Didn't they also want to do 6 events across 6 weeks at some point?
Yes, but try having two kids and a full time working spouse. I do want to stay married.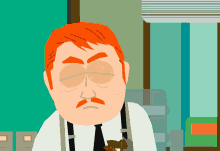 Hahah good choice! Not tryna have kids any time soon
Any video of the match anywhere?
Idk why we never have our Hawaii match videos posted.
I was watching it live. Early on, they were scoring a lot of game pieces, and at the 60 second mark, I was thinking they had a very good chance to complete it. I know that 2 of the balanced robots on the charge station did it between 10-15 secs left, and 4270 ultimately finished the remaining piece.
Ty,
I think you were a student then, but the inaugural 2008 Hawaii Regional was the most competitive with all of the elite mainland teams that came that year. This 2023 is definitely up there though. We were happy to make the finals that year.