Hi Fellow First Members!
I've recently developed (with the help of other team members, alumni, and mentors) a new attendance solution for First teams. HeroHours is a web app designed to be run on localhost (though it wouldn't complain about being served publicly) that uses Google Sheets with some Google Apps Script sprinkled on top as a back end. A redacted screenshot is available below.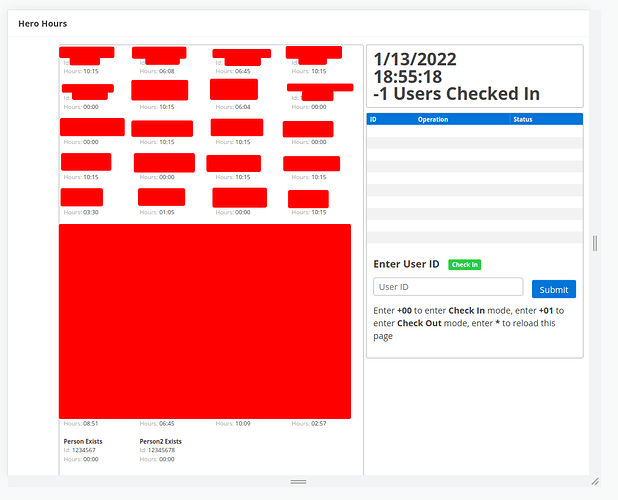 HeroHours is available with limited documentation at https://github.com/FRC5892/HeroHours. I am more than happy to answer questions about it and entertain feature requests however I am extraordinarily busy this FRC season so it may take a while for me to respond and I can't promise that I'll be able to implement any new features soon, regardless of how useful they may be.