I'm not doing this to pick on you, but I do want to make sure people understand the importance of wall thickness choices.
For an example, I made two 18" lengths of 6061 1x2 tubing. One is .125" wall, with a pretty extreme hole pattern on the 2" faces. Each hole is 0.5", to match a reasonably available drill bit, and the pattern is through both faces. The other is .0625" wall, unswissed.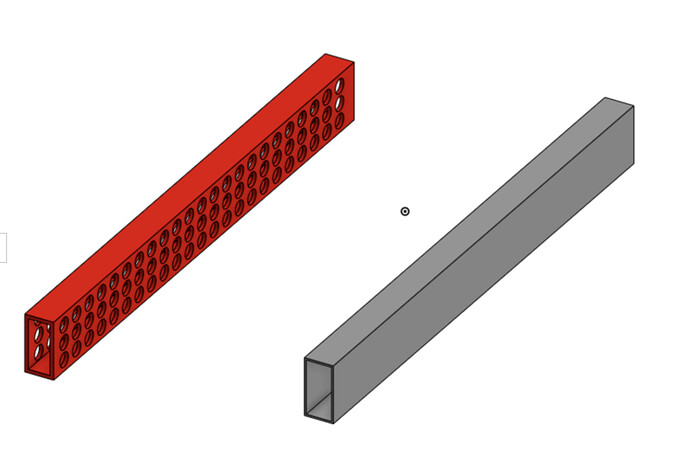 According to Onshape:
Swiss cheesed .125" wall tube: 0.877 pounds.
Unswissed .0625" wall tube: 0.631 pounds…and a less sore arm from all the drilling.