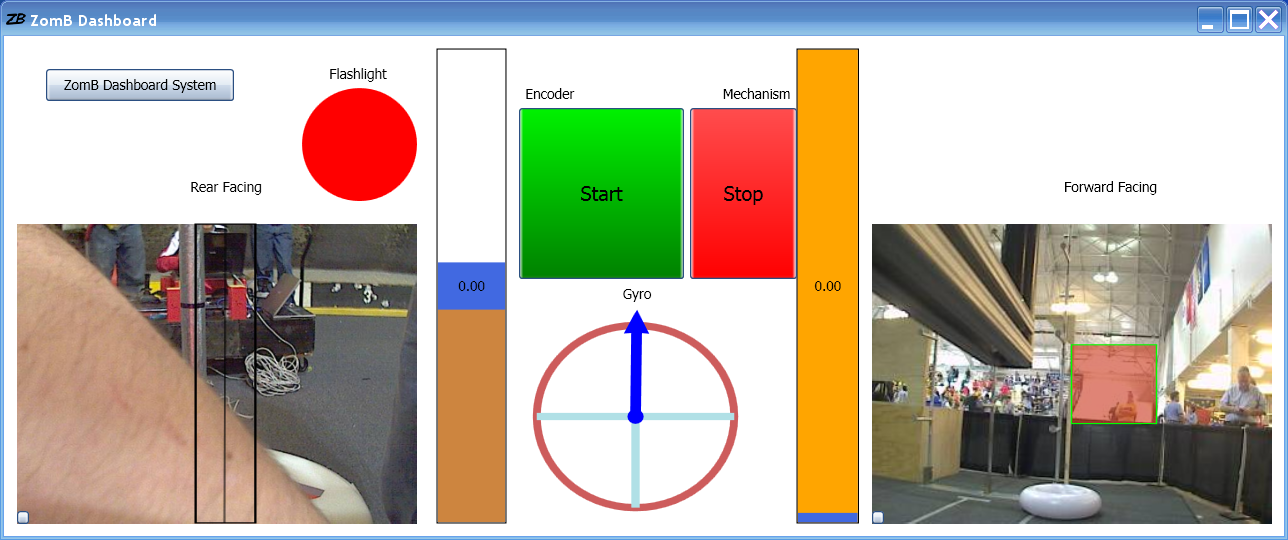 How do some teams have such elaborate smart dashboards with things like a moving compass style gyro output and stylized sensor outputs? We can't find any sources on this online and we would love to find some base code for it. Thank you.
By the way, if the image link isn't working, try this
Also how do people get two cameras in the smartdashboard?