http://i181.photobucket.com/albums/x167/Kage567/0206001350.jpg
well, this ought to keep him there for at least 5 hours…
(Nobody forced him to do this lol, he wanted to)
after about a half an hour, and about a quarter of an inch of a cut, we really needed to use the bandsaw for other things.
so me and one of my fellow teammates broke "the beast" out of its hiding place, and spent a good 10 minutes oiling it and making it run good…
this is "the beast":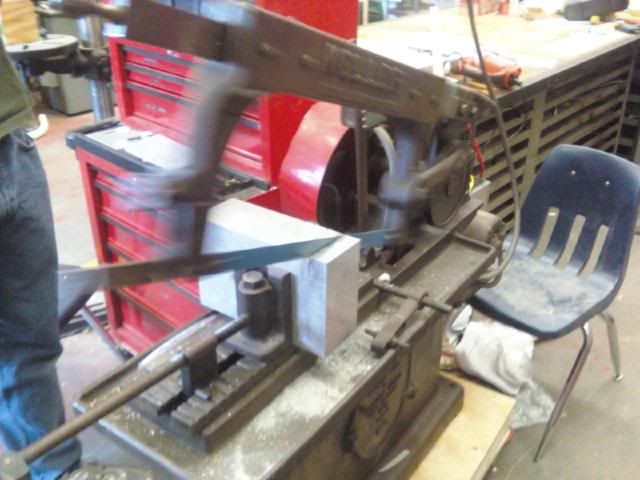 Estimated time for freshman to cut block: 5 hours.
Actual time for the beast to cut the block: 1 hour and 10 minutes.
Oil used: about a quart. Almost every seal on the machine leaks constantly…there was a nice puddle on the cart that it sits on when it was done.