(I've never used ChiefDelphi before so please let me know if I need to include more information) I have been having errors in my Java drivetrain code but I can't seem to figure out what the errors are. I'm not sure if there's something wrong with my system, if there's an issue with code not being written properly, or if I just don't have certain libraries.
(Since I am a new user I can only put one image at a time, so I am going to reply with the other images) On each image, it will say what part of the code it is in on the left-hand side.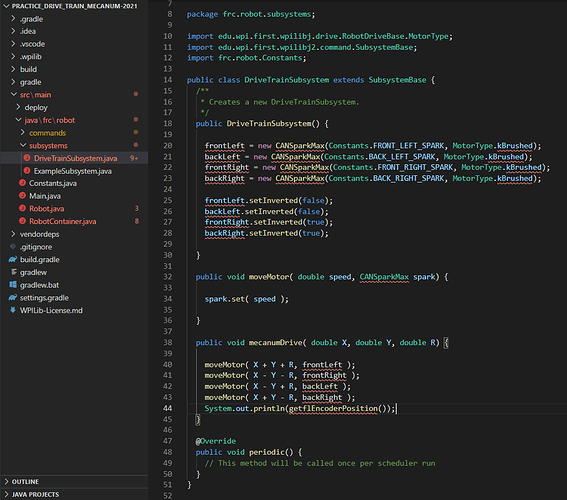 As I said before, I'm not sure what the issue with the code is, I've tried to do the quick fixes in VS Code but they don't work. Any help on what to do to try and fix it would be greatly appreciated!