I made a resource page with quick links to our team, the game manual, forums, and other frequently accessed information. Feel free to take a look, I should be adding more information when needed.
Here is a screenshot of the start page: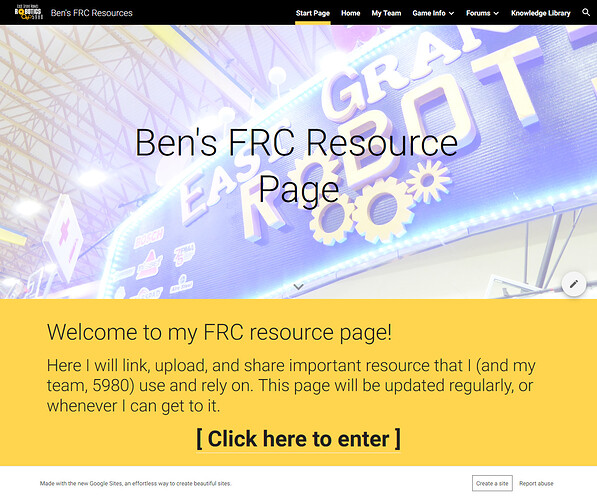 Here is the link:
https://sites.google.com/view/frcresources/start
Tell me what you think of it, and what I can do better below.
Update
I have just updated the site and added a basis for a "Knowledge Library" now.
Go ahead and check out the new page! I will be adding links and documents to there eventually.
https://sites.google.com/view/frcresources/library
Go ahead and keep suggesting things to add to this "Library of Knowledge"
Update 2
I added a link to a feedback form now! If you want something added, suggest it here, or there!

Update 3
I have written a new post on this site as I have somewhat overhauled it a bit already.