I think @Nate_Laverdure started an important conversation about explaining the IFI situation to folks with no background on it.
I made this to help relay the relationships to some folks, and hope it helps you, too.
Edited (v3):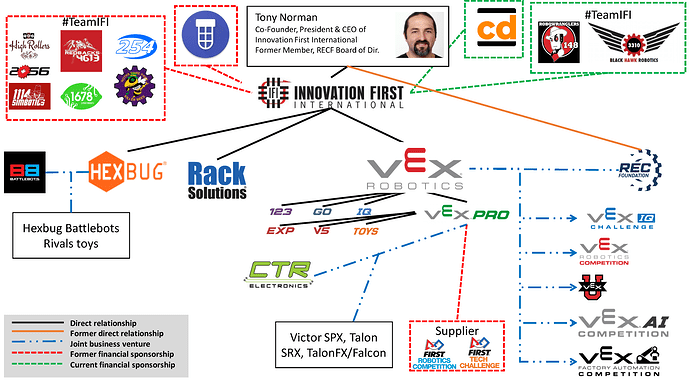 A few caveats:
I have no insider knowledge on any financial relationships between entities on here. Everything is my best guess based on public information.
The situation is dynamic and "current" sponsorships may not remain current.
I might've missed stuff - let me know!
I only included items I thought would be helpful illustrations for the points above. There are a ton of other financial relationships at play.
I'm not making any statements of support or condemnation of any of the brands/people/entities on the chart. I've expressed my thoughts on the IFI situation elsewhere on this forum. Please don't infer anything based on the construction of the diagram.
Corrections welcomed, but no promises of revisions