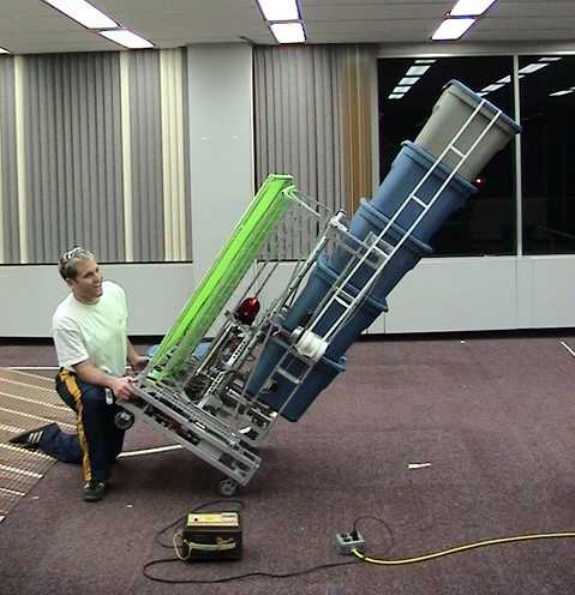 That's me holding the robot with bins. The purpose of this picture is to show our capability to hold bins secure. We are only showing a few bins due to the ceiling height, but we can stack up to 10, with 8 being our target. The robot was actually balanced on the wheels, I was holding it just in case.
Stacker stats:
Capacity: 10 boxes (limited by length of strap)
Design point: 8 boxes (wonder where we got that number)
Can stack 1, 2, or 3 bins at a time by lifting the stack we hold and driving over bins on the floor.
Window motor + F-P motor & gearbox for lifter
Window motor for strap
Strap motor and pulley sized to automatically release and tighten as stack is lifted.