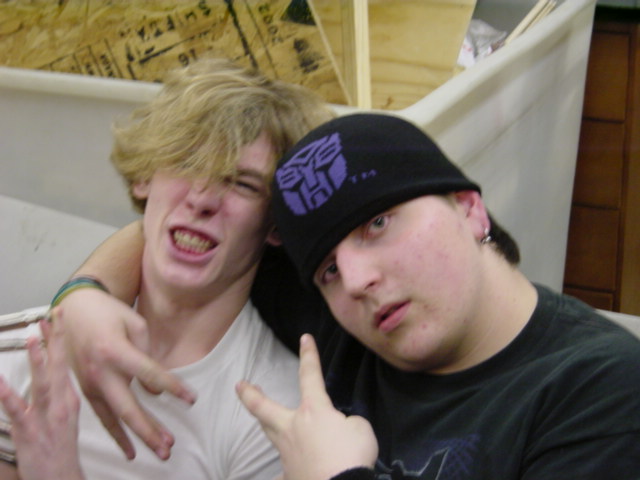 Me (On the Left) and Josh AKA oneangrydwarf on the right in our shop during build season.
w0rd up…
as u can see i am flashing the 461 trademarked gang sign M W …cuz we be representing for all my thugged out OG homies from the corn fizields. what what!
I love my transformers hat!