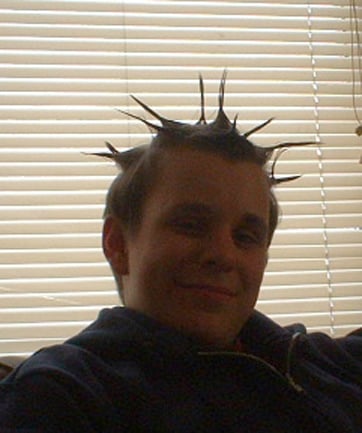 Girlfirend forgot to use flash when she took the picture.
DUDE! This picture is much better.
Great Job!
Way to totally copy my idea of "taking a with hair in spikes for a CD avatar"…
Remember my old one? I had spikes in that too. This is just the liberty spikes.

Told ya, http://www.chiefdelphi.com/forums/showthread.php?s=&threadid=17728
Gadget what did you do??? Glue??? well i guess if I grew my hair out that long I would prob do the same thing too.
cheers mate
Bad quality picture, best I could find