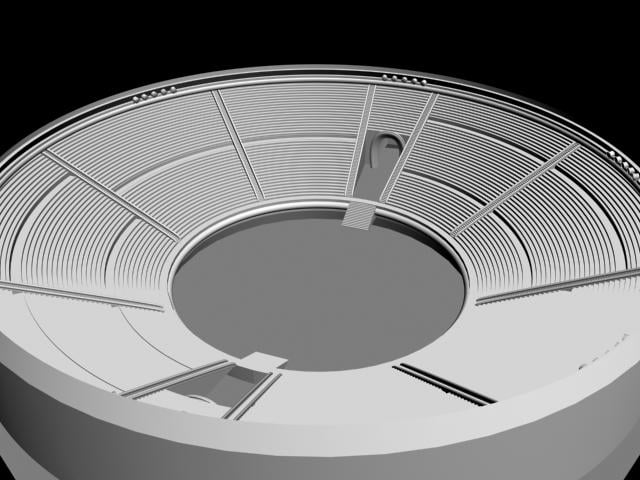 Heres a picture of our stadium for our animation, its not materialed or anything.
Nice.
Is the stadium having a crowd placed in it or is it going to reamin empty?
Are you going to design stadium lights for it?
looks awsome, lets get some color in it now with other designs and it will make it look even better!!!
Thanks. We're going to have a crowd in it, although we're going to use low poly people and blur them. Its gonna take a lot of work but I think Its gonna turn out well. I actually made this model in Rhino3d and imported it into MAX, but you could probably easily do it in max (lathe, booleans, torus, etc). If anyones played Final Fantasy X, I used the opening stadium for inspiration. Of course ours is gonna be much better than that though :).
screaming fans…10,000 of them…and man it's gonna be sweet. But the coolest thing will be how the cameras work inside the stadium…this will b our last teaser until the animation is done…so good luck to all.
:eek: :eek: :eek: wow your stadium looks alot better than ours! That's awesome :)! Our's is more rectangular. Still the stadium in ours isn't really going to be shown as a whole so it doesn't need to be really that detailed, it's what's inside that counts

guess what>>>>>
we couldn't even use this stadium becuase stuff crashed alot.