3476 Code Orange makes incredible robots every year, and they have generously released their CAD files for 2019 and 2020. Unfortunately, I haven't been able to upload them into Onshape. I downloaded the zip files and extracted them into a folder. Onshape didn't let me upload the unzipped files and prompted me to upload the zip file: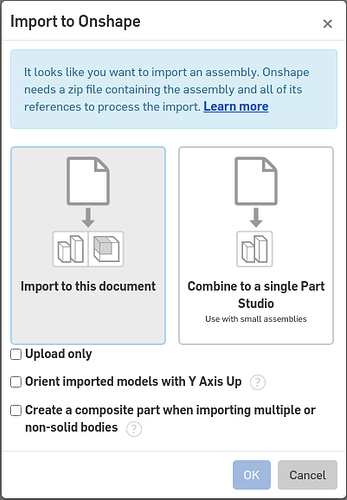 Next I tried uploading the zip file, but it required renaming the zip file to the root assembly name. Then, I renamed the file to 19-AAA-A001.zip (the name of the largest .SLDASM file), which got me a different error of translation is not supported for zipped STEP files.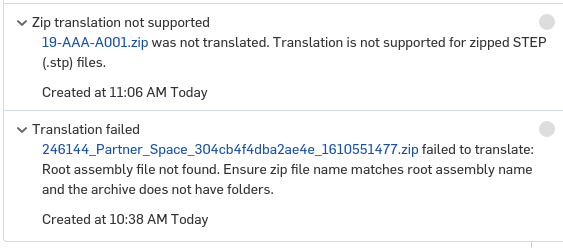 I've imported many FRC robots into Onshape without running into this problem, so it's possible that Onshape is simply incapable of importing assemblies in this format.
I would greatly appreciate any help to solve this problem. If I can get it to work, I can post the onshape links to make it easier to view these awesome robots.