I had a completely different post written up, then I looked at the FIRST mentoring guide for the first time and noticed the highlighted bullet. Now I'm rethinking things.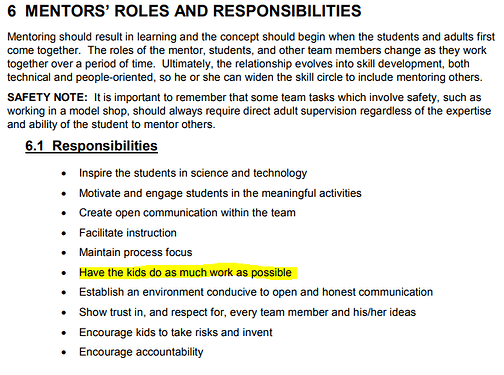 This is the first time I can remember seeing something from FIRST that dictates how the work should be divided in FRC. This is a big change from Dean's kickoff speech in 1998.
Is FIRST switching from inspiration focused to education focused? Has it already happened and I missed it? The mentoring guide has been around awhile, I'm surprised I never saw discussion about this. I know it is only one bullet point, but it seems significant. I'm honestly shocked. Am I overreacting?