For those who enjoy creating custom HTML/Javascript dashboards using pynetworktables2js, I'm happy to introduce shuffleboard2js!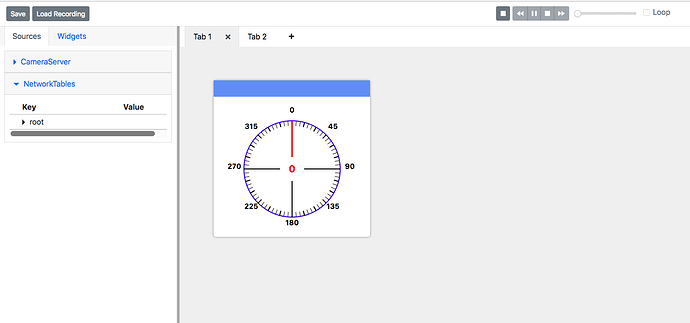 The aim of this project is to provide a framework that makes making custom web based widgets as easy as possible. Widgets that you create can be dragged onto a shuffleboard like interface and saved for later use. Out of the box, the dashboard currently only comes with a gyro widget and a simple widget for displaying mjpg camera streams. More will be added in the future (and if you create a really cool widget you want to share feel free to contribute!), but creation of widgets is mostly left to users.
shuffleboard2js relies on RiotJS, a simple UI library for creating custom tags.
To install, make sure to install python 3 on your computer, and on Windows you can execute:
py -3 -m pip install shuffleboard2js

On Linux/OSX you can execute:
pip install shuffleboard2js

Documentation and more information can be found here: https://shuffleboard2js.readthedocs.io/en/latest/index.html
Source code can be found here: https://github.com/robotpy/shuffleboard2js
Documentation is incomplete and the project is a little rough at the moment. There are known issues in firefox and edge, so I would suggest trying it out with chrome or safari for now. I'm currently looking for feedback and testers, so let me know if you're interested.