Hello Again CD,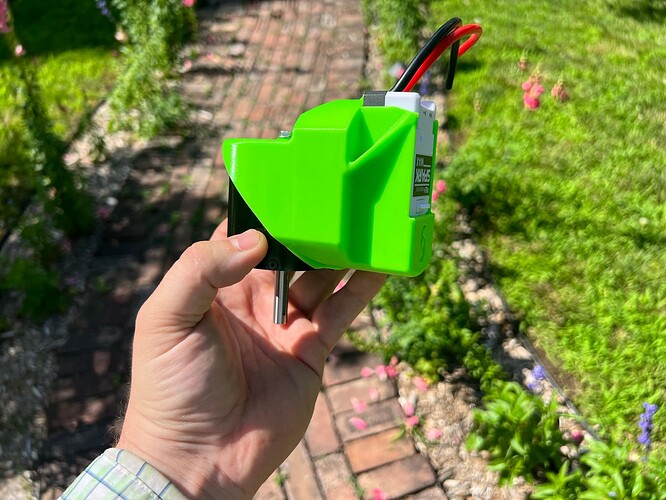 We're proud to finally release the Hurrilink Sidecar, a self contained Neo 1.1/Sparkmax adapter that shields the high voltage and encoder wires from damage or pullout. It includes the same click-lock double controller retention requiring no hardware as the Base Hurrilink, and prints completely support free.
The sidecar arrangement of motor and controller results in a 1/4" shorter package than a Falcon v3 in the motor axis! As with the base Hurrilink (top mount), no wire shortening is necessary.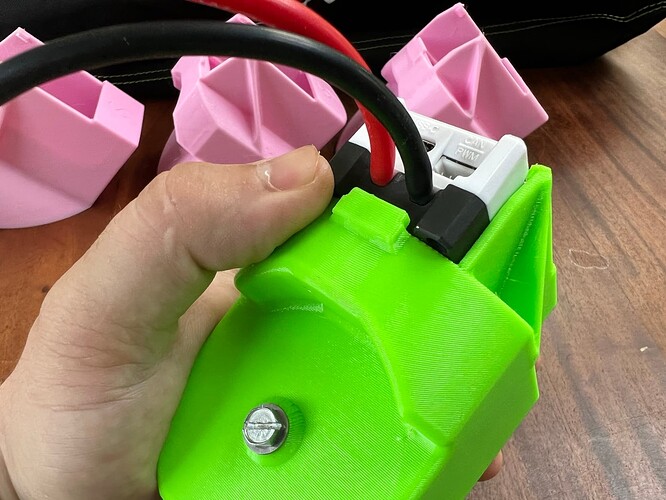 Design improvements include small exposure of controller corners, making controller removal for maintenance or swap a task easier done with fingers and not requiring tools.
Note: STL file is in inch (imperial) units, as is the base Hurrilink. If imported file appears tiny, see if your slicer software has imperial or inch import settings. If it does not, scale the model 2540% in each direction. This simply converts inches to millimeters, and is a great trick to "fix" the many imperial (inch) .stl files out there. Rememeber, .stl is unitless and each dimension is numerical only so the slicer software needs units specified.
Best of luck in 2023-2024 from the 3171 Hurricanes!