It's a 2-inch bore with a 12-inch stroke. It accepts the tubing that came with the kit and operates fine with the compressor and solenoid valves. I ordered some 2-inch, 18-stroke cylinders with our voucher from Bimba, but I don't think they will be in before bag day. This one was donated to us. The writing on the cylinder under the Bimba logo is LT-3112-D and underneath that is &*].
If the cylinder is legal, is the mount it's attached to legal? Provided that it does not make our bot weigh too much.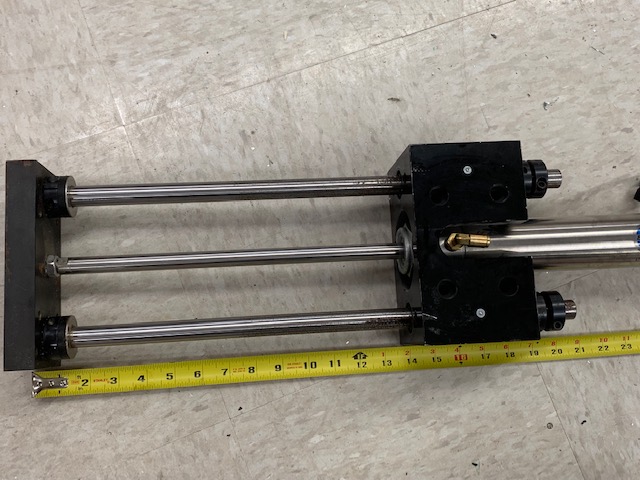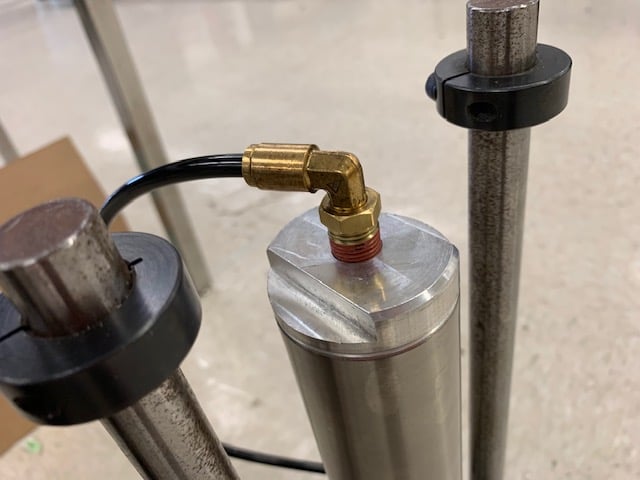 Edited to add more pictures.