I wanted to address this situation before it gets any unwarranted attention for the wrong reasons. During Q62 of the Israeli DCMP we were matched up with 1577 and 4338, while it was a good match by our alliance it was no where near as good as the score indicates, the field miscounted the balls in two separate occasions during the first 30 seconds of teleop which ended up adding between 12-18 balls to our upper goal tally - and around 30 point (I'm having a hard time getting an exact number from rewatching the video on my phone, but it's very clearly mistaken).
There's the match video for anyone interested: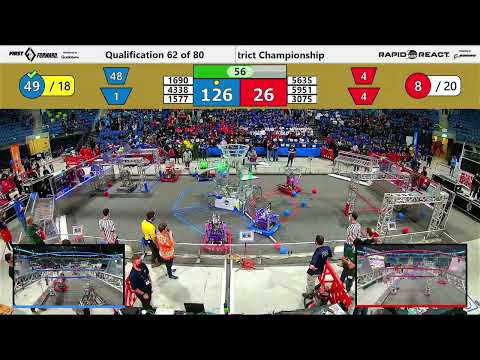 We tried to push for a rematch because we don't want the 'fake' publicity, but there was no justification for it according to the rules - the match outcome wasn't affected at all.
All that being said, this situation brings up a more important topic - these sort of field faults have been happening throughout the competition season and actually making alliances gain RPs and winning/losing matches. Just one occasion that caught my eyes a few weeks back:
https://youtube.com/clip/UgkxIbKSA6by51HKRaPJDeO98zglmJ_GTgPE
I think since most of these instances have happened in 'lower profile' matches FIRST simply let it slide or even ignored it, but something needs to be done!
At some point these over counts / miss counts are bound to decide the result of playoff matches and competitions.
The teams do their best to stage competitive robots, FIRST has to deliver on their end of the deal and make the field 100% reliable which is not the situation at the moment!