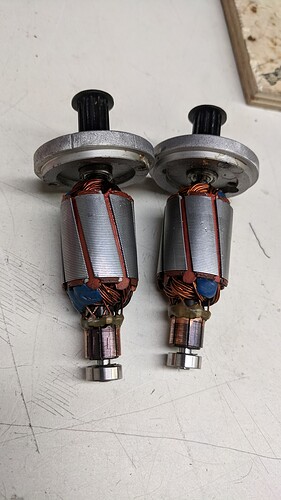 I've sharpied over two commutation bars on the left stator, and one on the right.
These bars seem to be disconnected from the rest internally. I've measured resistance between all contacts except these, indicating an open circuit.
I've also checked if the copper stakes used to attach to the wire have disconnected, and they are not. The wires are very much still attached to the contacts.
What gives? Is the winding somehow broken internally? It's not like a normal stall failiure where it burns up some enamel and causes a short. This is a disconnect unfortunately.
Both motors are from 2015 and seem to be from the same batch (same internals while other years have slight variations.)
Any thoughts what could cause this?