We are using this tutorial to set up JeVois using GRIP
When we copy our GRIP constants over to PythonSandbox.py, we get this error: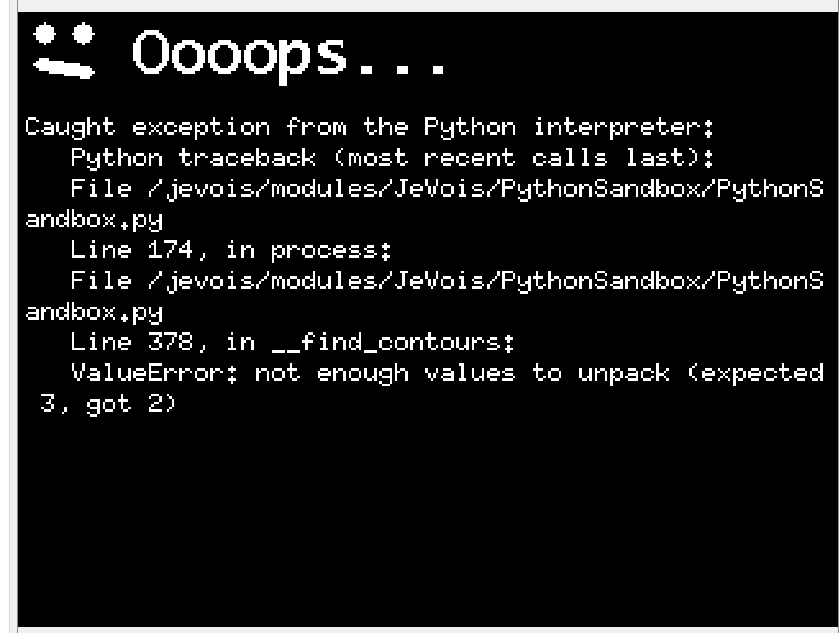 The PythonSandbox.py __find_counters method is expecting 3 values, but it's only receiving 2, but as far as we can tell, the method is passing 3 values. The tutorial does not go in dept on this, as this issue is unexpected.
If anyone has any experience with OpenCV and Python, our programmers are stuck.
Here is our PythonSandbox.py file:

Thanks for any assistance you can provide!