6036 has implemented a new lab sign-in and sign-out system.
We have a fingerprint sensor on which people can put their finger, which will toggle whether they are in or out. This data gets sent to a database hosted by MongoDB.
For security concerns, the fingerprints are not directly stored anywhere except in a hash form with high-level encryption.
We have also created a web dashboard to display who is currently at the lab: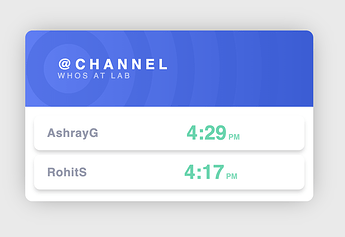 Come to lab.