Team 88 has collected over 6000 images of labeled cone and cube images. I don't know of the best way to share these images with the community. The compressed tar ball is 27.5 GB! Does anyone know of a preferably free service where I can post this file? Is there community interest in sharing our labeled data in one place?
Where ever these images end up, I'll also post the neural net we trained from it. We use yolov5 v7.0 and pytorch, similar to last year.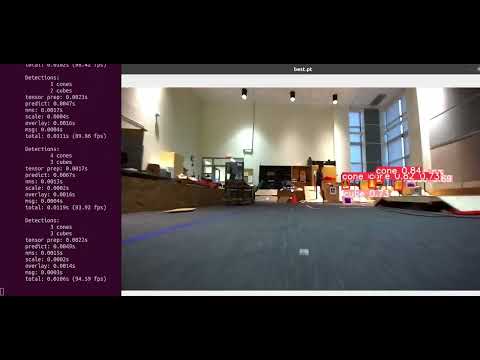 The neural net runs in ~0.0125s on my GTX 1080. On the Jetson Xavier NX we run, it clocks at ~0.035s.
The playback is running at ~40 FPS. The original capture is running at 15 FPS.