Hello there!
I'm looking for some feedback about this design for my team's drive gearbox for this year. We normally build structures out of laser-cut plywood, but we decided we needed something sturdier this year. This one is planned to be made out of laser-cut 0.25in aluminum (we have a sponsor with a stronger laser that wants to fabricate parts for us). It's a single-speed gearbox with 3 MiniCIMs and a reduction of 9:1. We were kinda inspired by the shape of 254's gearbox last year when making this.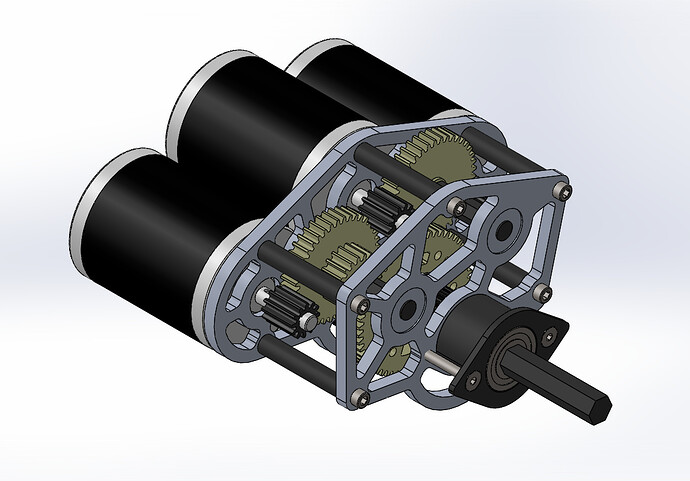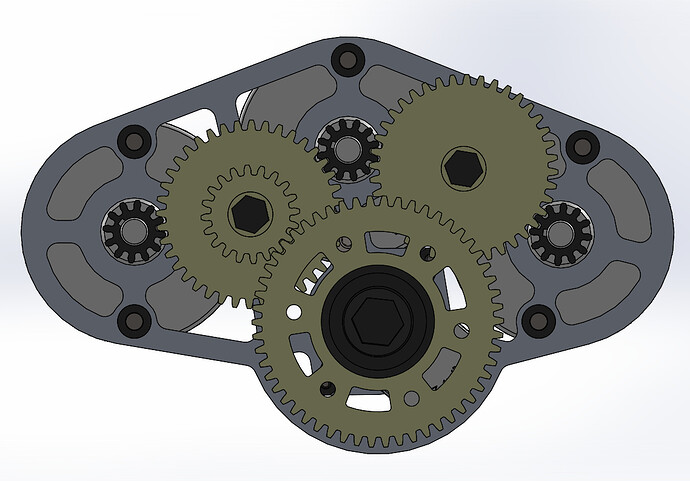 If you want some more information or other screenshot angles just ask.
This is also my first post, so correct me if I've done something wrong.