We are in a pickle, Team Ultraviolet is in DESPERATE need of aluminum 7075 or stronger 1/2 hex shafts.
If you are in the greater Boston area, and have some spare hex shafts, we could really use some. Just let us know and we would be happy to pick it up. We will send some back to you as soon as we have them.
Two weeks ago we finished all the mechanical work on our robot, or so we thought. Some of the aluminum hex shafts we used in the joints of our arm were bending.
Since then, we have been working tirelessly on solutions. Our plan was to change the ratios of the sprockets on the axles, adding more structural support, and most importantly, replacing the axles with stronger ones.
We ordered everything, disassembled the superstructure the day before all the parts were supposed to come. Almost all the parts arrived today, but Andymark mistakenly sent us churros when they should have sent us 7075 aluminum hex shafts.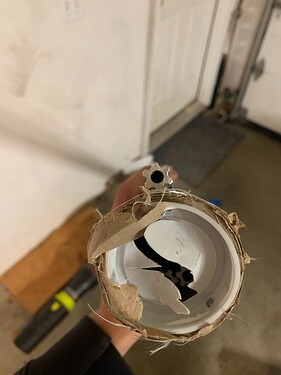 Our competition is on March 25th. We need these to shafts ASAP because we have a ton of people coming in to work tomorrow afternoon (Friday) and need to do most of our construction then.
Please help if you have spare shafts!