Were in the bag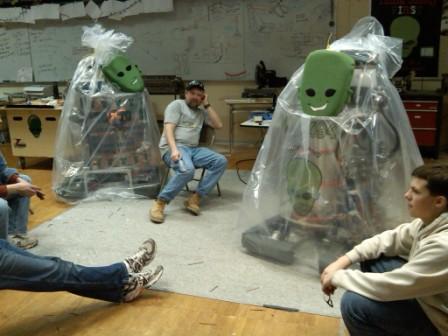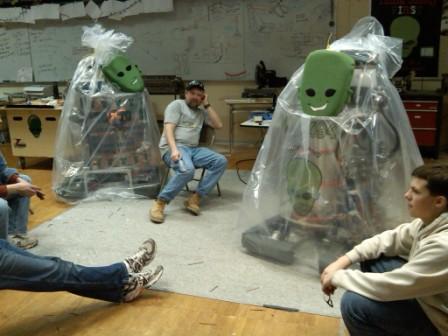 Does this remind anybody else of a creepy pod-people movie?
Hmmmmm
"Attack of the Robot Pod Monsters from Mars"
Sounds like a 50's sci-fi thriller…
Those look a lot like the 2006 Martians twins that we feared at Midwest. Good luck this year.
Exactly what I was thinking. Are you sure you bagged the correct year's bots?
I am really digging the Martian bleacher pads, those things are so comfortable. Looks great as usual guys, maybe i will see them in person this weekend.
Looks great Pat, wanna spill some specs on these babies or do I have to wait until Kettering to find out more?
Nice looking machines (I assume - somewhere under all that plastic). I look forward to seeing them both on the field in Lansing. Hopefully as alliance partners!
Thanks for all the help over the years.