Mid-Mitten RoboRodeo 2019
midmittenroborodeo.com
Saturday, August 10
9am-8pm
Lakewood High School
Lake Odessa, MI 48849
We're throwing together a little FRC hoedown in August and we sure would like y'all to come by and show off your robots to the yougins.
We know money can be tight this time of year, so we've priced our event at the low, low registration fee of $150—However, for you penny-pinchers out there who sign up before June 1st it's only $100 . Whoa nelly! You could buy a half-bushel of Colson wheels with the money you save there!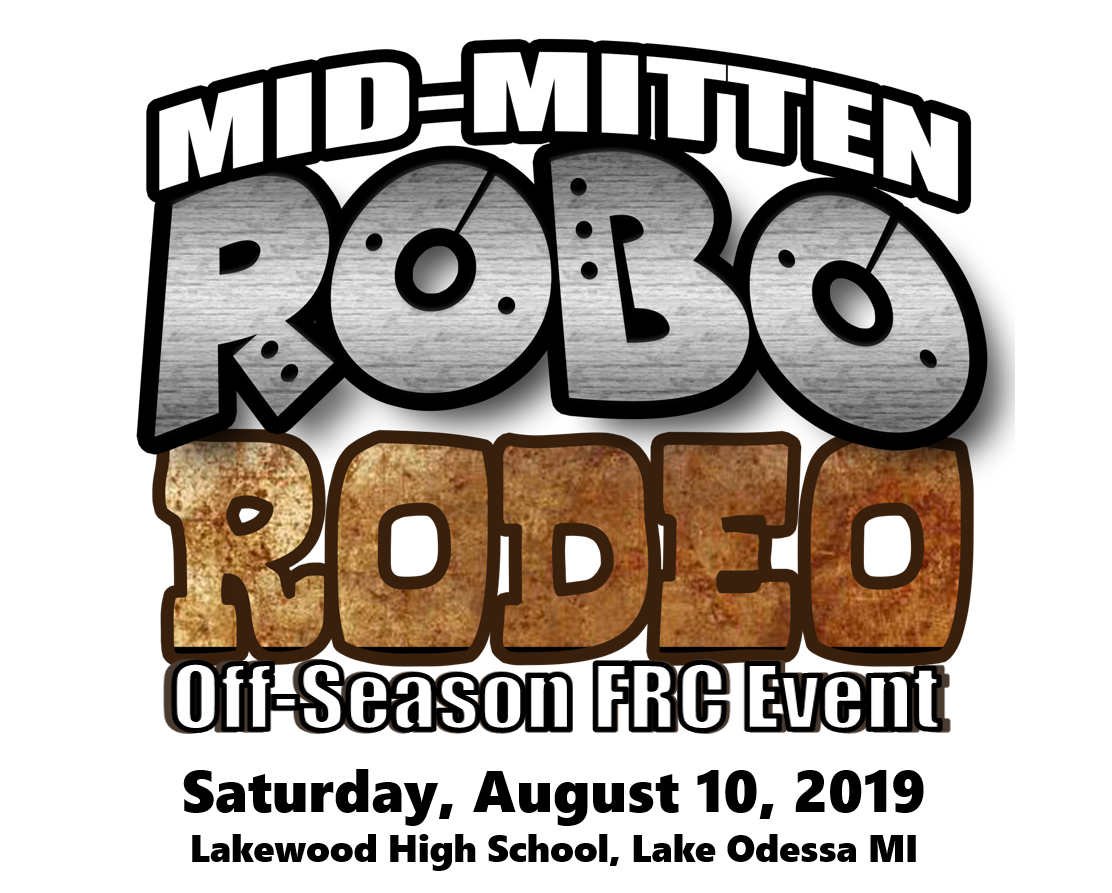 Hope to see y'all there!
Yee-Haw!