So I read this cool thread about Arizona teams in FRC and how long they've stuck around.

Anyway, it got me curious about MN teams. I don't know fancy smancy API stuff. Instead I just watched the Vikings beat Denver (undefeated at home still) and cycled through blue alliance to create my own table.

The stacked table makes it look like teams started in later years are just dropping like flies.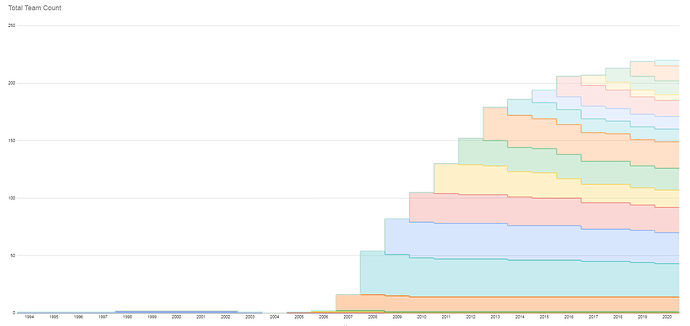 But when you look at total teams by rookie year, things don't look so bad (unless you started in 2011, about half of those teams are gone)

Anyway, that was fun to see. It would be cool if we could see charts like this for start/providence/country, but I'm done watching football for today.