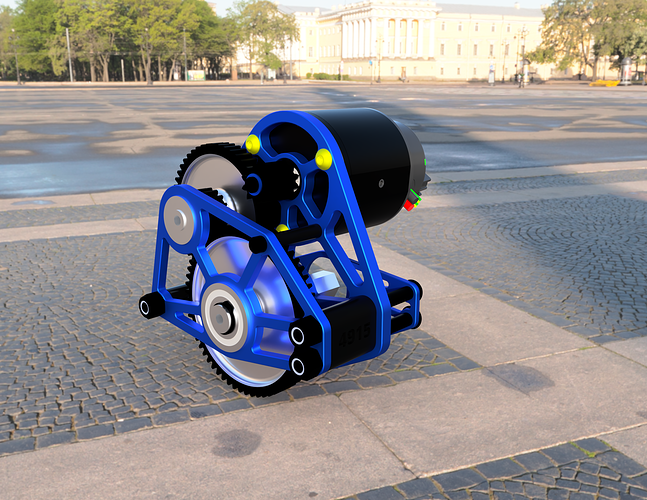 This is the first of the 2020 Infinite Off-Season projects that has been finished here on Spartronics.
https://grabcad.com/library/minotaur-drive-gearbox-4915-off-season-1
This is a gearbox for a dual Falcon 500 Drivetrain. This season, we ended up filling our and that got me thinking, is a dual motor drivetrain viable? The answer turns out to be yes if you use Falcon 500s due to the fact that they have roughly double the torque of a CIM.
The upsides to this drivetrain model:
-Lightweight: This gearbox with the motor weighs a hair under 2.7lbs
-Compact: When you have fewer motors, you take up less room. Furthermore, this gearbox is designed to have the chain run inside one of the chassis tubes and the motor is flipped over top.
-Fewer PDP Slots
Downsides:
Less Power: I would imagine most teams will be using quad Falcon 500 or sextuplet NEO drivetrains
-No redundancy: If one of your drivetrain motors fails in a match, you can spin and do pretty much nothing else.