Moving this to a new thread for higher visibility - I think it's warranted.
There was a significant officiating irregularity today that, as far as I'm aware, went unresolved in the question box. It seems like 2992 should have been awarded charging station points in auto for Q43. This definitely has affected the rankings at the top end of the event. Am I missing something? It seems obvious to me.
I was shown this as HQ's response as to why the situation couldn't be reconciled similarly to the retroactive South Florida card.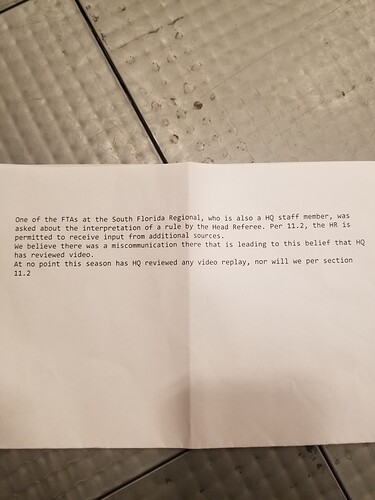 I don't have a stake in this call. I just think it's a real shame there's no way to reliably fix critical errors like this.