How accurate is the MKCAD HTD Pulley generation profile?
I am making a 98t HTD pulley and I used the MKCAD Pulley generator to make the pulley. Then I added my own features to it for mounting and such
I thought the pulley teeth had to be round, they seem to not be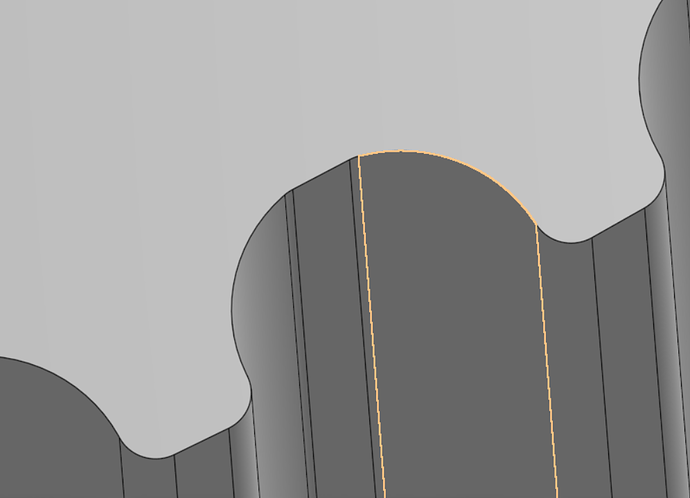 When cutting this out on our machine, the belt is pretty tight and won't make a full revolution around the gear. I took .003" extra off and it fit better but not great. I'm sure it will work but I want to make the second one better
Any advice? Should I make my own tooth profile? Any advice for machining it?
I did make a different pulley with a profile I generted on the router using a drill to cut the pulley teeth so they were round and accurate and it seemed to work better than this one