We've been having some issues with our navX mxp's lately.
We got one of them to successfully flash firmware and connect to the robot, but it hasn't been working through i2c and spi, and only through the SerialPort option. Is there any explanation for why this might not be working? We'd like to leverage the speed of the i2c and spi interfaces.
In additon, while it has connected to the robot through SerialPort, it seems that something is causing the reset button to be consistently pressed.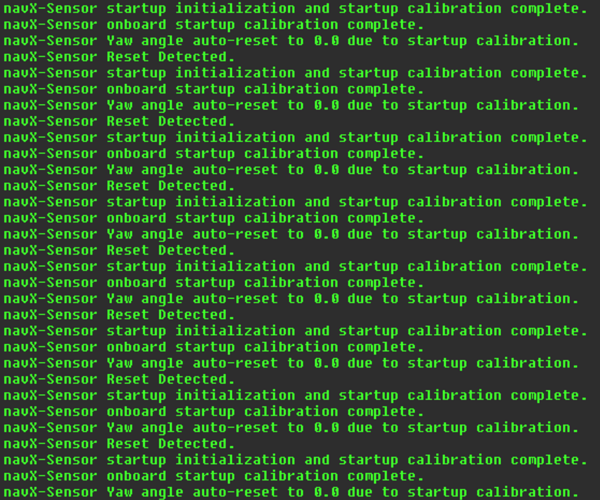 We've made certain that there isn't anything pressing on the button while it's on the robot, as well as that the mxp port and the navx board are clear of anything conductive.
Our implementation can be found here