Hello, everyone.
I came up with this idea when I was struggling with tuning PID values. And it worked out well.


I knew that the red zone in the next picture is causing oscillation. I can decrease it by making the slope less steep but it would be slower in motion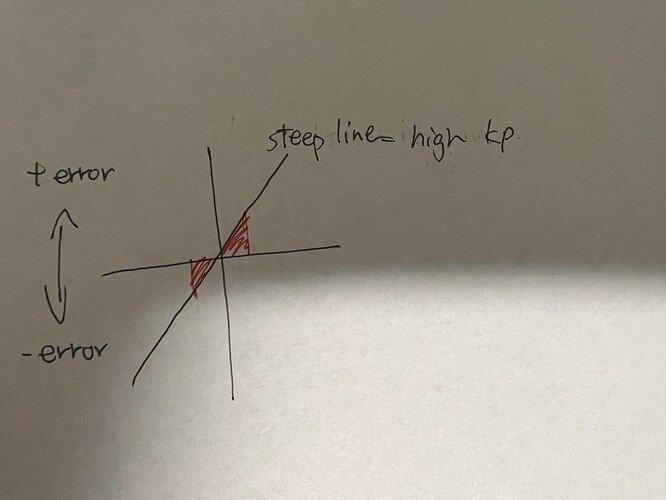 So I squared the error to make this curvy line to achieve less steep as it goes to the desired point.
Even though I made the kP really high like 10000, it never oscillated.
Hope this helps.