Synthesis has just released version 5.0.0! We at the Synthesis team has been hard at work for the last few Summers developing our modernization of the Synthesis simulator and we are proud to say it is now available for download
on our Website
. Go check it out!!!
If you don't know what Synthesis is, it is a robotics simulator for FRC students sponsored by Autodesk. Students, Mentors, Alumni, and anyone interested can load robots into a field, customize the robot to fit their control scheme, and run it around on the field. Synthesis also has a custom Addin for Fusion360 to export your own robot or field and use it in Synthesis.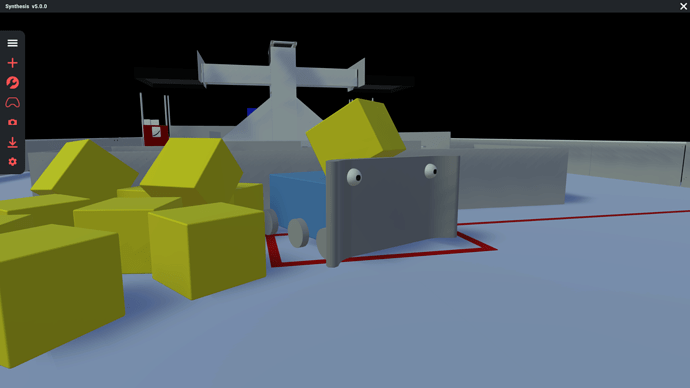 Fusion360 is free for educational purposes and can generally load any 3D models into it, as well as some custom integration to load in Solidworks files as well. Give it a try! Why wait to build out an entire robot when you can make one virtually?
If you have any questions about Synthesis or the student-based program that makes it feel free to ask a question below or get in direct contact with the devs on our Discord!