Hi CD,
I've got a question. I've been relatively out of the loop this year but I have noticed that many playoff alliances are performing double climbs where two robots get on the Level 3 Hab platform together. I have also seen some playoff strategies that involve one robot lifting two others to get 3 robots supported by the Level 3 Hab platform, although robots that can lift two others are very rare.
But have there been any instances yet of 3 robots independently lifting themselves to be supported by the Level 3 Hab platform? This would require a combination of factors, including perhaps robots with small platform footprints or robots with vacuum-style climbs.
My curiosity regarding this was sparked when I noted that 6443's climb leaves the vast majority of the platform open for other robots - see it at 1:19 in this video: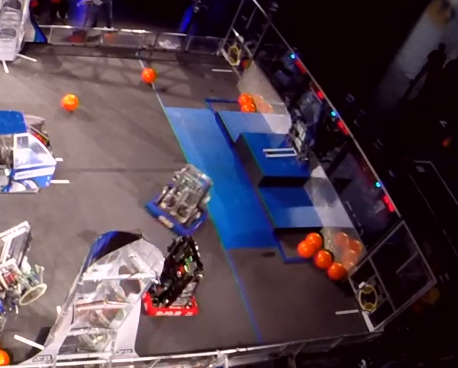 While their alliance's strategy was to double climb with this technique, I think it's possible to adapt this for a triple climb at CMP. I think it would be very cool to see this, regardless of how effective this tactic ends up being.